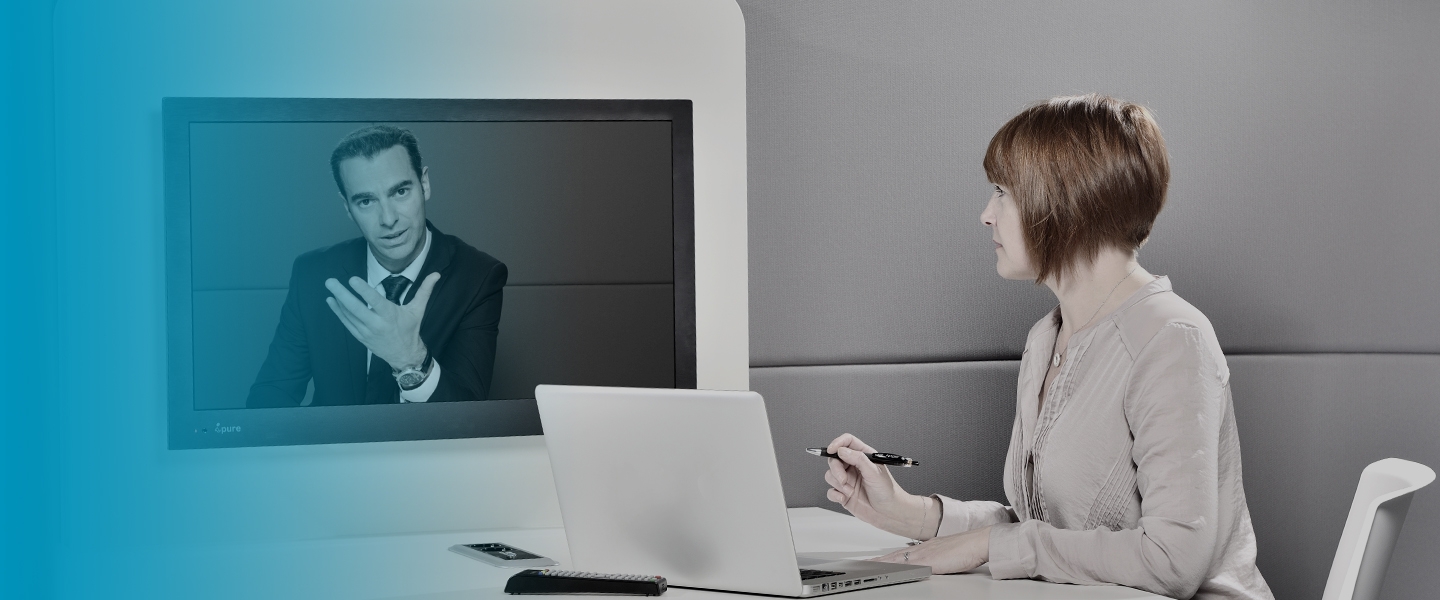 IT & Digital
Connectivity, digitalisation and telecommunication in buildings
Serving you
Nowadays, work is increasingly collaborative and mobility within a building or between sites requires access to a personalised working set-up at all times. Network and telecoms choices, WIFI connectivity, IP telephony, video conferencing, cybersecurity, cloud computing, convergence and dynamic display - all these solutions are at the heart of a modular, collaborative and secure working space on any device (tablet, PC or smartphone).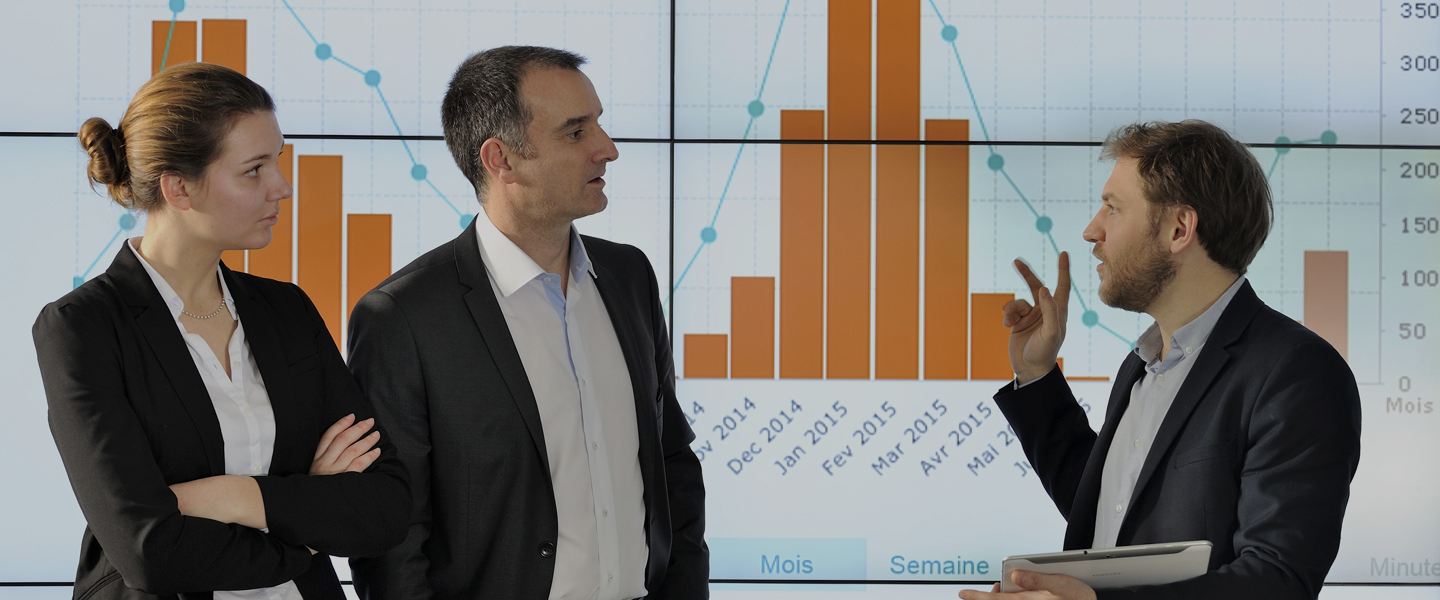 An effective response
From listening attentively to your working methods and their developments, let's design together:
smart, modular and connected buildings
scalable solutions that are more flexible with a high level of availability
a high level of services for occupants who are increasingly mobile
information security and access to applications, anticipating your cybersecurity challenges.
maintenance that enhances your buildings with guaranteed energy performance
controlled operating costs by outsourcing services or from virtual infrastructure
Thinking up solutions together
Let's think about the range of services adapted to your occupants' expectations:
simplified internal communication: with IP television, dynamic display and better equipped meeting areas.
collaborative tools with IP telephony, video conferencing, telepresence, messaging services or information and document sharing.
secure access to personalised work set-ups anywhere at any time, whether you are mobile in the building or moving from one site to another if your company has multiple sites.
optimal security conditions with your Cyber-Security challenges taken into account: making data, internet access and applications secure irrespective of the device used (PC, smartphone or tablet)
optimal availability of services and equipment with a responsive maintenance and repair service.
Let's adapt the infrastructure to the changes in your company, its working methods or its organisation:
With high-performance, scalable superfast networks, for increasingly large quantities of data exchanged, in-house, between sites and with the outside, in either wired or wireless mode
By developing cloud computing, to migrate business applications to the cloud with the overhaul of the information system and to migrate servers and workstations in order to gain agility, reduce costs and provide greater application availability to users
By permanently supporting you with security and cybersecurity: auditing your situation, deploying market solutions adapted to your needs and installing and maintaining network solutions and network security
With customised, agile data centre solutions and optimised maintenance and support services to control your costs.
We offer a comprehensive range of expertise and solutions:
Smart cabling infrastructure:
- Standard cabling
- ECO-FlexIT or FTTZ cabling
- Scalable Voice Data Image infrastructure
- Dynamic display
IP infrastructure:
- LAN, WAN
- Wi-Fi with HotSpot solution
Collaborative solutions
- Unified communication over IP (telephony, messaging and status)
- Collaborative work
- Video conferencing
- Telepresence
Data Centre
- Requirements and sourcing studies
- Outsourcing and hosting
- Virtual servers
- Backup and storage solution
- Applications in SaaS mode
Cyber-Security to make information secure
- Access infrastructure, information systems, workstations, roaming access and applications
Innovation is at the heart of the project approach that we will implement together:
Exploiting all the IOT and machine to machine opportunities
Anticipating the operating challenges from the building design phase, with BIM (Building Information Modelling)
Ensuring convergence of network multi-modal infrastructure (BMS, Safety, etc.) to guarantee the economic performance of projects (materials sourcing and ease of operation).
A comprehensive, customised approach to support you, from design to operation: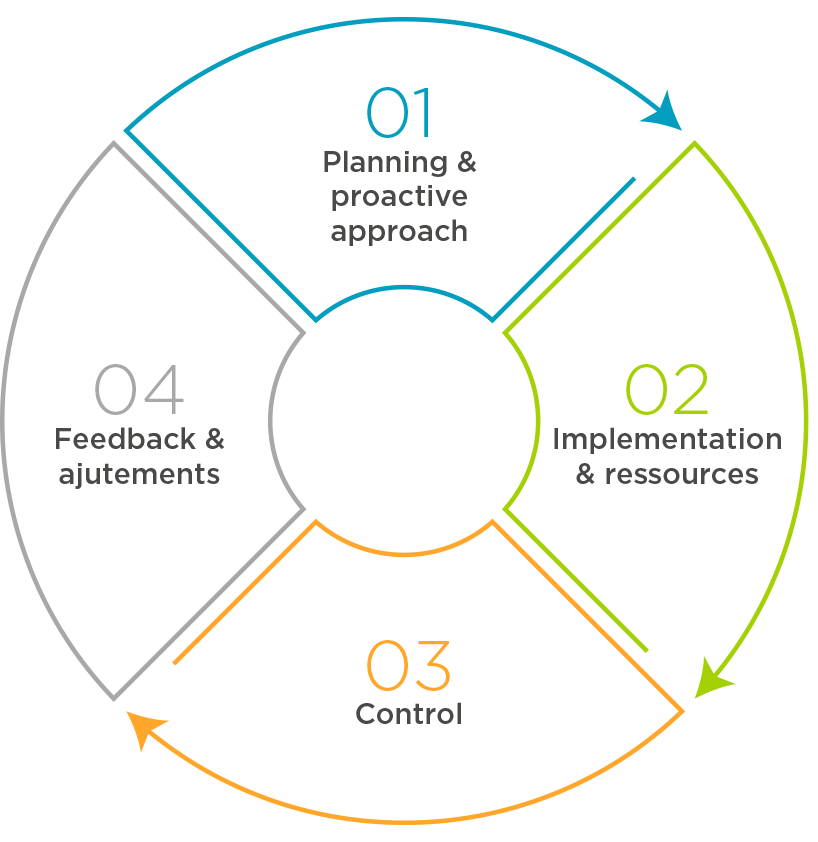 We involve our partners to assemble the best technology: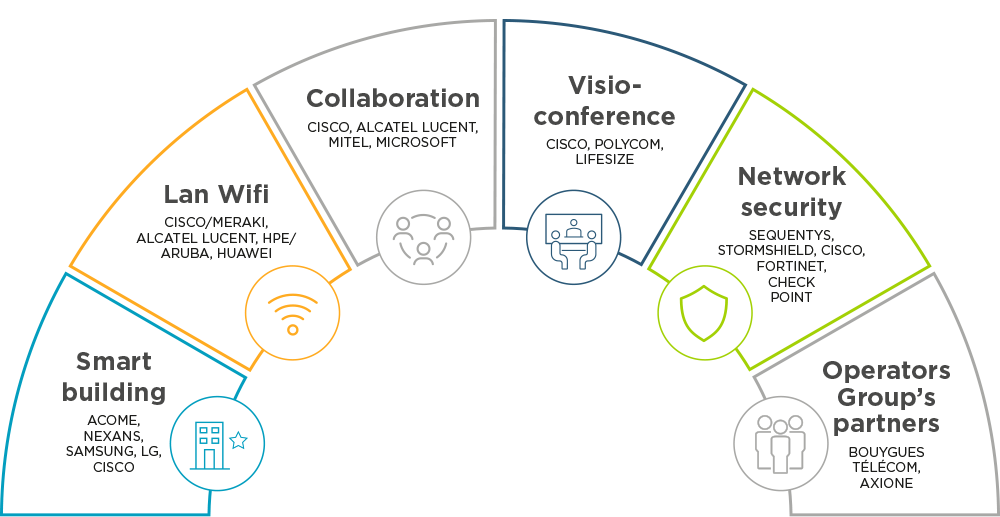 Targeted support in the field
Dedicated teams, from the upstream audit of your challenges, to the downstream qualification of operating methods or facility management: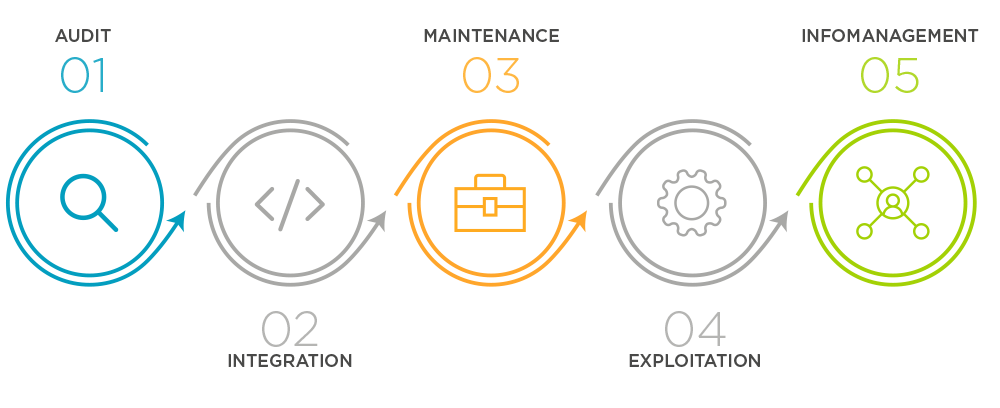 To guarantee the performance and availability of the solutions implemented, you will have a dedicated client structure: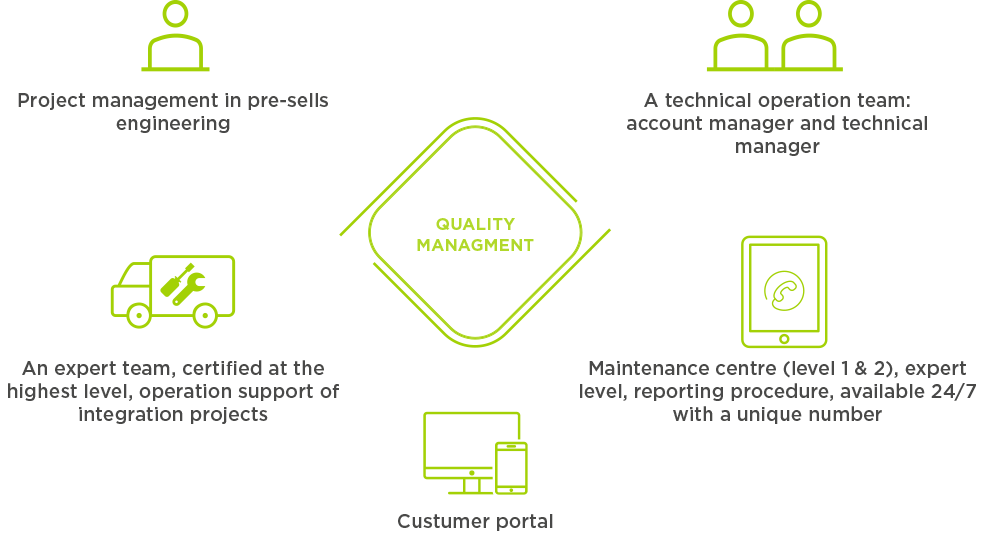 We provide you with supervision solutions that are perfectly adapted to multi-technology and multi-manufacturer environments to ensure the optimal operation of IT equipment. For supervision: networks infrastructure, communication infrastructure, and communication quality; we pro-actively manage failure detection, and therefore repairs, so that the failure is detected before the user is aware of it:
Alarm installation
Development of information feedback
Voice quality monitoring
Opening incidents
Remote or on-site repairs
Discover also
Your turnkey multi-operator mobile coverage infrastructure
In response to the constraints and characteristics of your uses and the spaces to cover, try a neutral, multi-operator, scalable solution.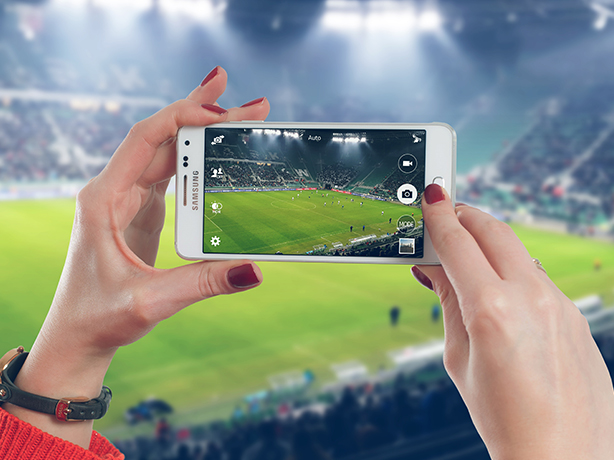 Latest news
Find all the topics that make Bouygues Energies & Services news: projects, innovations, public and client events, partnerships, press releases ...
One of the largest photovoltaic power plants in France is being built by our teams.

Sustainability is a unifying theme and major partnerships are being established.

Our UK team has been selected by VIRTUSfor the turnkey delivery of its LONDON7

A day of interactive discussion about diversity and inclusion strategy.

Round table to discuss about national and European support for the hydrogen industry.

Project Manager Aaron Yule will lead the team in charge of transforming Ashford's lighting.

Official opening ceremony of the new North Mole thermal power plant

After 1 year of work, the connected control centre of the OnDijon project was unveiled

Because preserving health and safety is and will remain the top priority.

The Top Employers Institute acknowledges the quality of the company's working conditions and its HR policies.

Come and meet us to develop innovative energy solutions together

How is the OnDijon scheme progressing after one year ?

The results of more than 3 years of work presented at the European Utility Week

The international event on urban development.

A successful handover had been completed for Phase 1 of VIRTUS Data Centres' LONDON5 facility.



With Sun'R we have combined our skills to support Lamagistère in its energy transition.

Axione becomes the 86th member of the altnet cooperative.

Our goal : being innovative together.

We will demonstrate that it is possible to put technology at the service of well-being!

SIRO announces investment with joint venture to connect 10 towns to Its gigabit network

Smart management of public amenities will enable local authorities to improve their performance.


Mozambique faces electricity supply challenges due to limited infrastructure required to generate and evacuate power.

Signing of a new contract with Equis, the first regional developer of renewable energies

Award for centralised technical management system of Marseille's L2 bypass

The safety commission met on site and officially recommended that the building could open to the public

Delivery of 4 solar farms 100km to the north of Bangkok

New latest-generation production site for a world leader in carbon fibre manufacturing

An exemplary project combining technical challenges, energy development and local involvement