News
Hydrogen: the energy of tomorrow?
On March 3rd, our Smart Energy Manager, Caroline Mazzoleni, took part in a round table organized in Toulouse (France) on the ENAC (Ecole Nationale de l'Aviation Civile) site by the IESF (Ingénieurs et Scientifiques de France) and the DSNA (Direction des Services de la Navigation Aérienne). 
On this occasion, several experts discussed national and European support for the hydrogen industry.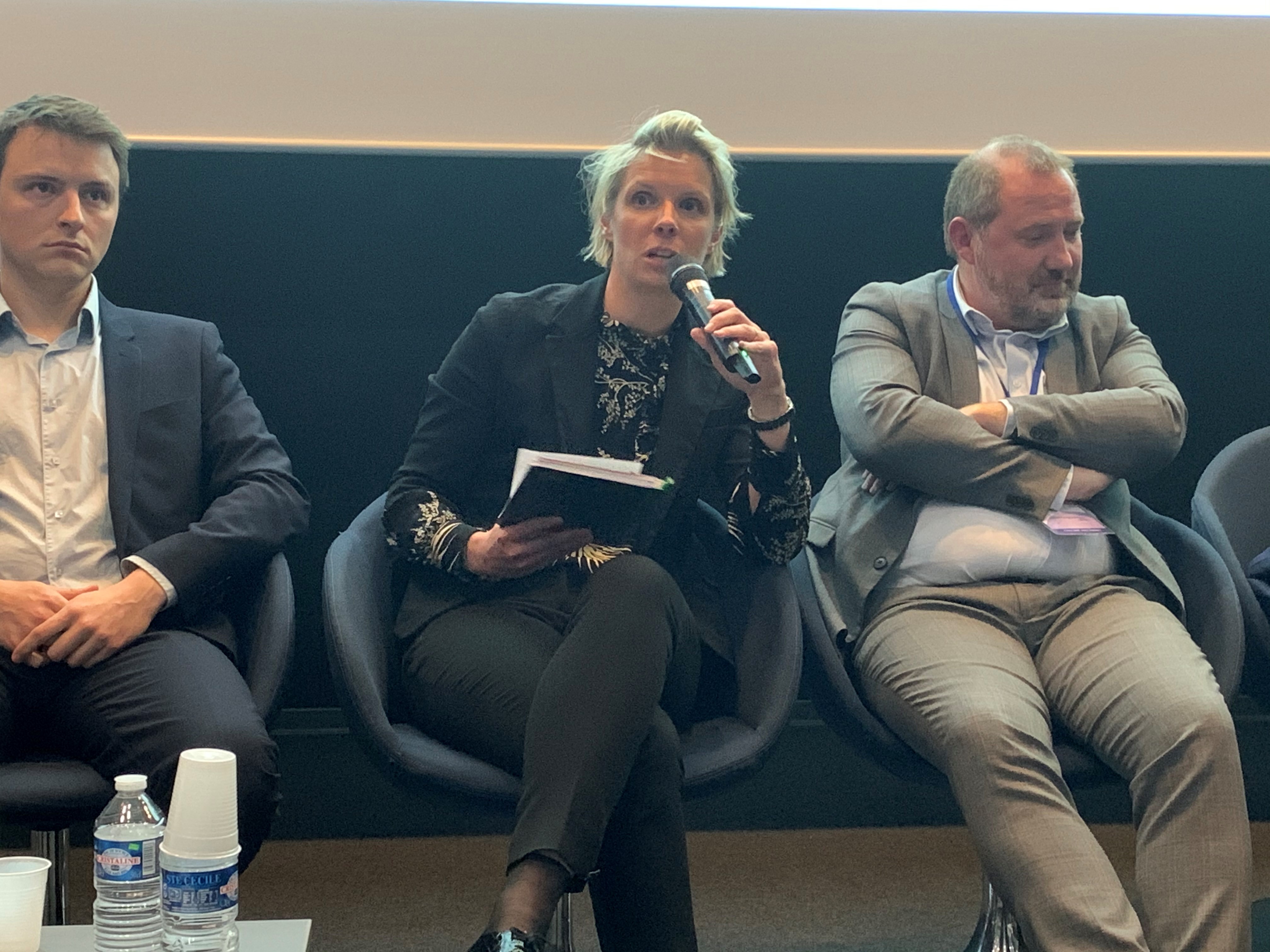 According to Caroline Mazzoleni, hydrogen is becoming an essential energy source thanks to the expansion of solar energy and the fall in prices.
With 100 GW of photovoltaic panels installed in 2018, it is the world's leading source of electricity for new capacities. Technologically the situation is changing fast. Equipment manufacturers (electrolysers, hydrogen fuel cells) are multiplying their production capacities and starting the spiral of falling costs. These two factors, combined with the massification of hydrogen production plants, make it possible to approach competitiveness in the face of fossil fuels.
The following were present: Michel Delpon (Dordogne Deputy and President of the Hydrogen Group at the French National Assembly), 3 representatives of the Occitan region including Bertrand Monthubert (regional councillor), the DSNA and representatives of the companies Bouygues Energies & Services, Safra, Engie, Airbus and Safran.
The debate focused on the challenges of hydrogen mobility and hydrogen in aeronautics, with a presentation of the SEPHER project, currently being carried out by teams from Bouygues Energies & Services associated for the occasion at Powidian and BG21.
What is the SEPHER project?
In order to protect the environment but also to reduce its operating and maintenance costs, the DSNA has launched the SEPHER project (Secours Electrique par Pile à Hydrogène et Energies Renouvelables). Ultimately, this project aims to deploy, on all of DSNA's isolated sites, electricity production solutions based on fuel cells powered by hydrogen produced by renewable energies (mainly photovoltaic solar energy).
This "green" solution would thus replace the oil-fired generators currently in use, which are both polluting and costly in terms of maintenance. Compared to the current configuration, primary energy consumption will be reduced by 57% and greenhouse gas emissions by 39%. 
The site of the Sarlat-Canéda (Dordogne, France) radio station has been chosen to host the first demonstrator. New industrial solutions are emerging and point to a rapid replacement of current generating sets by hydrogen systems with equivalent performance.
Latest news
Find all the topics that make Bouygues Energies & Services news: projects, innovations, public and client events, partnerships, press releases ...