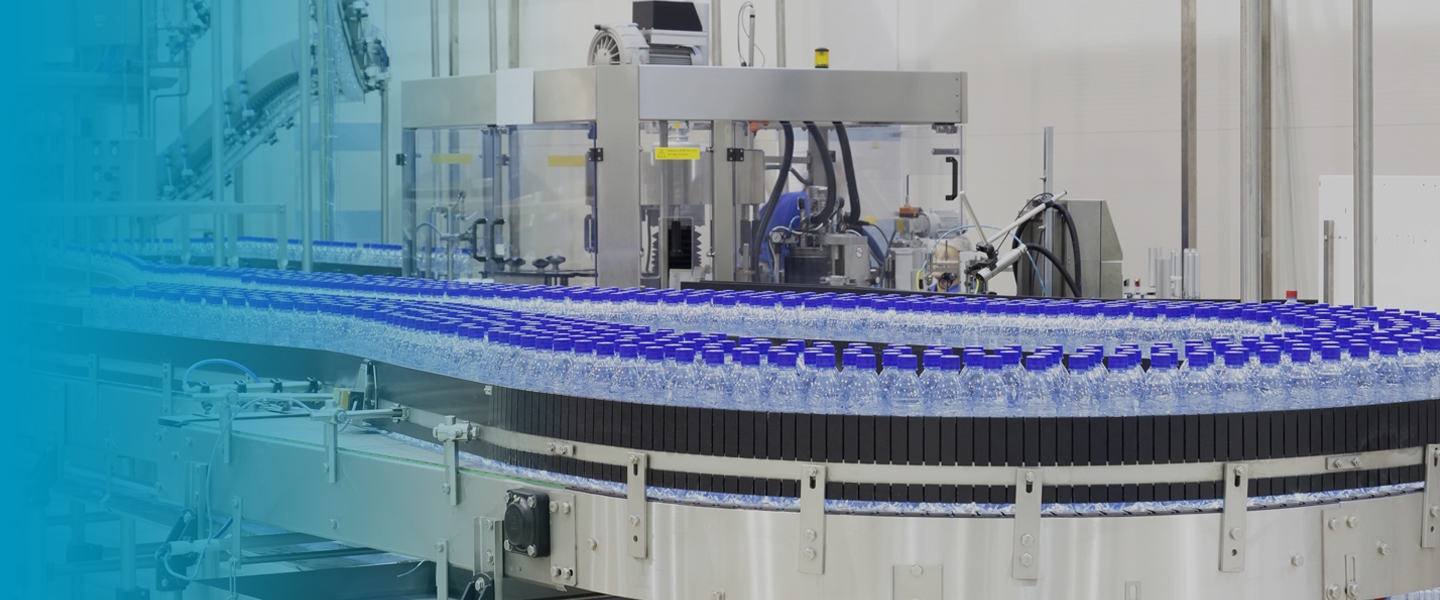 Agrifood
Maintaining confidence in food
Serving you
You face many challenges, such as guaranteeing the quality of your products, maintaining consumer confidence and loyalty, improving your productivity and reducing your costs. Choose a partner with thorough knowledge of the agrifood industry in order to optimise your industrial processes.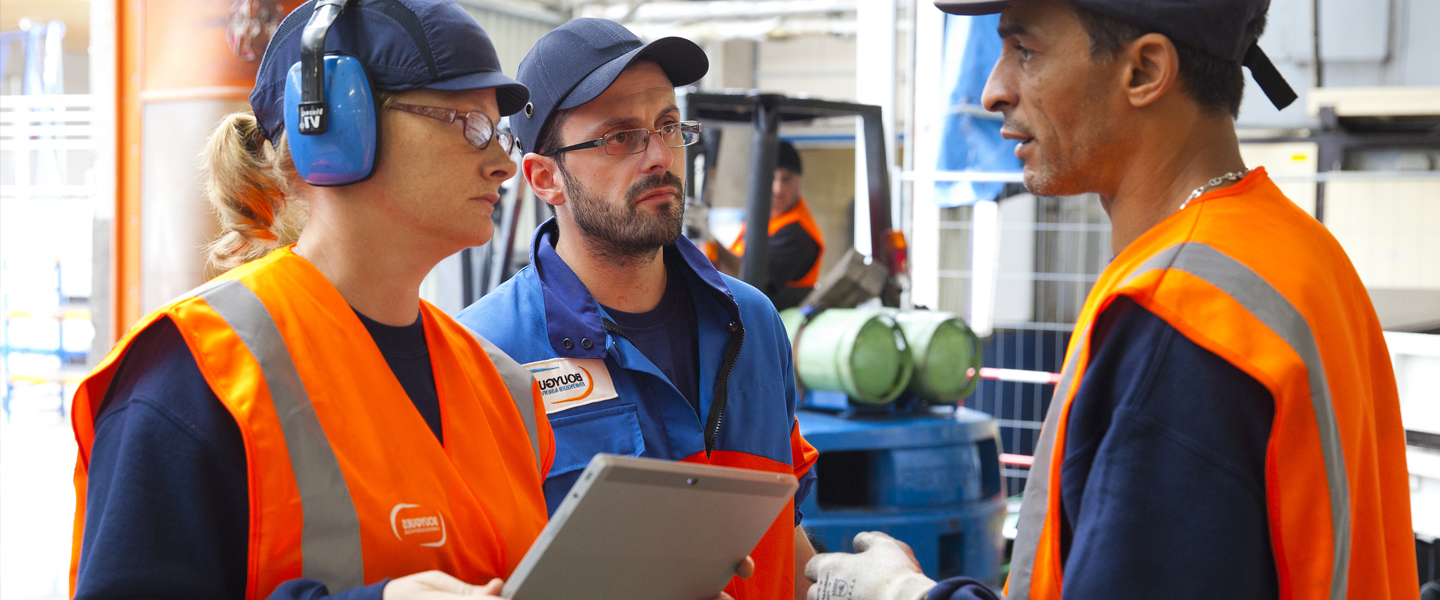 An effective response
Setting quality and performance targets, we will:
standardise operating methods
improve service quality and cut deadlines
optimise maintenance
revamp, adapt and relocate your production lines
Drawing on Group-wide expertise, Bouygues Energies & Services offers optimised, integrated solutions for buildings, infrastructure, utilities and processes.
Thinking up solutions together
From production and storage, palletisation and packaging to building works and maintenance, we are present throughout your value chain to:
draw up your specifications
carry out studies based on PID
provide multi-technology turnkey solutions
Carrying out all-trades, multi-technology projects, we tap into various areas of expertise:
Production processes: design and optimisation, feasibility and implementation studies, provision of equipment and installation or relocation, commissioning and maintenance
Traceability systems: use and maintenance of traceability tools, upgrading or implementation of traceability systems
Supervision software and systems
Maintenance: predictive and programmed maintenance, shutdowns, upgrade and improvement plan, remote assistance
Technical facilities: compressors, generators, inverters, power, gas and water supply
Building services and equipment: lighting, safety, ventilation, heating, storage, sewage
Building energy performance optimisation: design of technical solutions, implementation studies, works, maintenance, financial engineering with remuneration from savings
To ensure the success of your project, we provide you with comprehensive support from design to operation:
Pre-emption of shutdowns and industrial relocation management
Preparation of a turnkey solution (see diagram)
Provision of tailored services: preliminary feasibility study, dismantling of machines and utilities, handling, transport, reassembly, construction of utilities and power networks, adaptation of lines, retrofitting and compliance
Mobilisation of logistics expertise to ensure the restart of production with the same nameplate capacity: adaptation of robot movements and paths, equipment location plotting, alignment of machinery
Commissioning
Audit
Technical training
Technical manuals
Change management support
Procedures and processes
Optimum production line maintenance
Mobilisation of a maintenance engineering department: start-up methods, standardisation, skills management, computer-assisted maintenance management, e‑learning
Predictive, preventive and curative maintenance
Contractualised commitments (resources, outcomes, expenditures)
A wealth of expertise on tap for your projects
Power voltage and communications voltage electrical systems
Control systems
Industrial IT/MES
Instrumentation
CIM (Computer Integration Manufacturing)
Ventilation
Robotics and cobotics
Mechanical engineering & toolmaking
Special machinery
Process network piping
Critical controlled environments
Industrial relocation
Industrial maintenance
Targeted support in the field
Bouygues Energies & Services can draw on solid assets in all its lines of business:
a strong presence in France and around the world: through the Group we have long-term operations in 80 countries and are also involved in major projects that require high-level technical skills
differentiation through innovation at all stages of the project, from initial contact with the customer through design to execution, backed up by strong partnerships
many years' experience of managing complex projects, with highly motivated and skilled staff who enable us to perfectly meet our customers' needs
a capacity to adapt to changing markets
control of operational and financial risks
solid financial results: the last ten years have demonstrated our capacity to generate sales growth while maintaining a good level of profitability, backed up by a healthy and robust financial structure
Attentive to your every need, we have a team of 600 industrial experts in France, the UK and Canada assigned to design, engineering, commissioning and training, plus 3,000 employees assigned to execution and industrial installation.
Our commitments:
Continuous improvement of the customer's process and its operating safety, guaranteeing the long-term performance of facilities
Compliance with your safety standards and regulatory requirements
Robust, secure, safe and resilient facilities
High-quality work by skilled and responsive staff based near your location
A feedback loop to help standardise operating methods, improve service quality and optimise deadlines
An engineering department focuses specifically on industrial maintenance contracts:
master plan, quality assurance plan, safeguarding plan, shared management tools, implementation of indicators
computer-assisted maintenance management: installation and parameter setting,
Lean Micro Innovation, FMECA, obsolescence studies, failure analysis, feasibility studies, etc.
skills management: e-learning, assessment
For your industrial project, we seek out and implement the best available new technologies for even better performance, by:
using BIM technologies (lien) to improve productivity
studying the impact of the Internet of Things (IoT) to optimise your maintenance
reducing your energy consumption
Together we define your 4.0 factory of the future (lien vers block INNOVATION => KFO) with a rigorous methodology…
…in the framework of a trust-based project approach:
Latest news
Find all the topics that make Bouygues Energies & Services news: projects, innovations, public and client events, partnerships, press releases ...
One of the largest photovoltaic power plants in France is being built by our teams.

Sustainability is a unifying theme and major partnerships are being established.

Our UK team has been selected by VIRTUSfor the turnkey delivery of its LONDON7

A day of interactive discussion about diversity and inclusion strategy.

Round table to discuss about national and European support for the hydrogen industry.

Project Manager Aaron Yule will lead the team in charge of transforming Ashford's lighting.

Official opening ceremony of the new North Mole thermal power plant

After 1 year of work, the connected control centre of the OnDijon project was unveiled

Because preserving health and safety is and will remain the top priority.

The Top Employers Institute acknowledges the quality of the company's working conditions and its HR policies.

Come and meet us to develop innovative energy solutions together

How is the OnDijon scheme progressing after one year ?

The results of more than 3 years of work presented at the European Utility Week

The international event on urban development.

A successful handover had been completed for Phase 1 of VIRTUS Data Centres' LONDON5 facility.



With Sun'R we have combined our skills to support Lamagistère in its energy transition.

Axione becomes the 86th member of the altnet cooperative.

Our goal : being innovative together.

We will demonstrate that it is possible to put technology at the service of well-being!

SIRO announces investment with joint venture to connect 10 towns to Its gigabit network

Smart management of public amenities will enable local authorities to improve their performance.


Mozambique faces electricity supply challenges due to limited infrastructure required to generate and evacuate power.

Signing of a new contract with Equis, the first regional developer of renewable energies

Award for centralised technical management system of Marseille's L2 bypass

The safety commission met on site and officially recommended that the building could open to the public

Delivery of 4 solar farms 100km to the north of Bangkok

New latest-generation production site for a world leader in carbon fibre manufacturing

An exemplary project combining technical challenges, energy development and local involvement