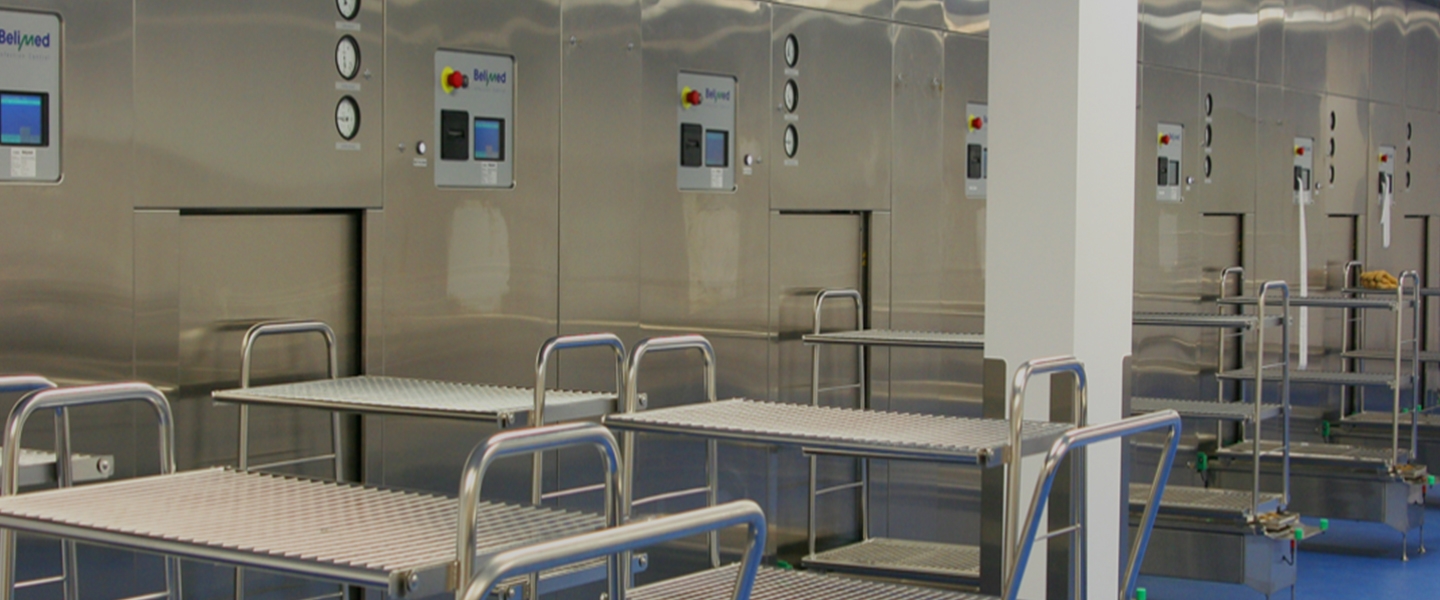 Case studies
Central Sterilisation and Disinfection Facility
The facility extends to 3,800m2 and consists of duplex processing lines comprising dirty goods-in lobbies, decontamination rooms and validated ISO class 8 inspection/packaging rooms. We designed, installed and validated an RO water plant and a clean steam generation / distribution system. The plant room also houses two plant steam boilers and AHU, complete with HEPA grade air filtration. Two packaged air cooled chillers provide cooling for the AHU cooling coil and steriliser plant, which are located externally.
Benefits to the Client
Fast track
Design & Build
Single point of accountability
Regulatory compliance
Our latest case studies
Bouygues Energies & Services were appointed to deliver a cold chain warehouse for Fisher Clinical Services Ltd.

Bouygues Energies & Services were appointed as the Design & Build partner for the delivery of B. Braun Sterilog Ltd's central sterilisation and disinfection facility.

Design-and-build of the Telecity data centre in Aubervilliers

Design-and-build for Interxion of a state-of-the-art data centre with 9,300 m2 of data rooms.

The aim was to complete over a six-week period, with three months of prior preparation, the relocation of a production site, comprising three presses weighing more than 46 tonnes and all associated equipment, whilst it remained in operation.
Latest news
Find all the topics that make Bouygues Energies & Services news: projects, innovations, public and client events, partnerships, press releases ...
The safety commission met on site and officially recommended that the building could open to the public

Construction of new maintenance centre at Istres naval air station